Chateau d'Agen-Principale – Bon-Encontre – Frankrijk
Hoofdgebouw van een Chateau uit de 12de eeuw.
(update Maart 2022)
Maximaal aantal personen: 15
Plaats: Bon-Encontre
Regio: Frankrijk
Land: Frankrijk
Openhaard: Ja
BBQ: Nee
Vaatwasser: Ja
Magnetron: Nee
Zwembad: Nee
Wasmachine: Nee
Huisdieren toegestaan: Nee
Ligging op een vakantiepark: Nee
Klant beoordelingen: 4
Hoofdgebouw van een Chateau uit de 12de eeuw.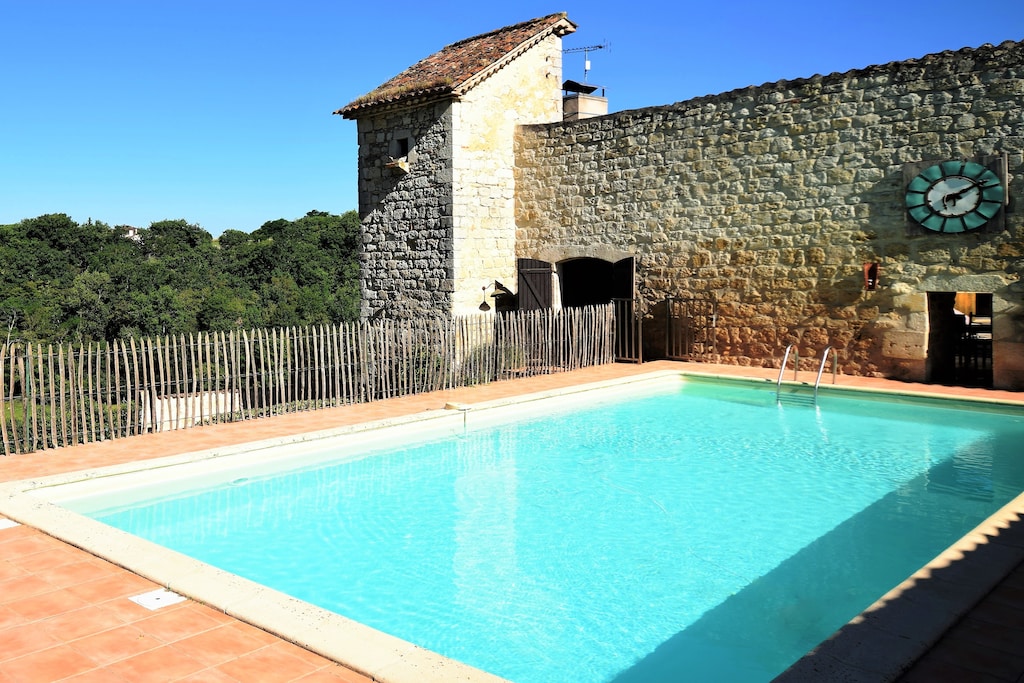 Klik hier om deze aanbieding van Chateau d'Agen-Principale te bekijken en boeken
Hoofdgebouw van een Chateau uit de 12de eeuw.

Belvilla heeft een verrassend en breed aanbod aan unieke vakantiehuizen voor de zomervakantie of een weekendje weg. Of men nu een vakantiewoning aan het strand, hoog in de bergen of centraal in het stadscentrum wilt, Belvilla heeft unieke vakantiehuizen met typische streekkenmerken op prachtige locaties. Belvilla heeft zo'n 2800 vakantiehuizen in Frankrijk. Alle Belvilla's zijn geverifieerd. Een 24/7 bereikbare klantenservice. Frankrijk is ideaal voor een autovakantie. Mocht je het zuiden van Frankrijk willen bezoeken, dan kun je er ook voor kiezen om met het vliegtuig te gaan. De Franse keuken is wereldberoemd en is zeer divers. Dat alles vergezeld door ene lokale wijn. Ook de crêpes, croissants en macarons zijn onlosmakelijk verbonden aan Frankrijk.
Bekijk hier alle vakanties van Belvilla of alle vakanties naar Bon-Encontre – Frankrijk
Bron: Belvilla.nl
Gaat u op Vakantie? Vergeet dan niet uw Reis Verzekering en deze Checklist meenemen in je koffer. U kunt hier ook uw Vlieg Tickets boeken en een Transfer of Auto Huur regelen.
Bekijk hier de andere Vakantie Landen in Europa.